Taylor Campbell
Jul 29, 2018  •  July 29, 2018
Even in childhood, Mark Boscariol could hold people spellbound.
The popular Windsor businessman and civic booster, who died suddenly last Thursday, was just five years old when, in 1971, he made his first of many appearances in the pages of the Windsor Star.
In a newspaper photo, he's shown touching his father's necktie as he explains how the group of men who broke in to rob their house used ties and belts to restrain him with his mother and their housekeeper.
According to his older sister, the pint-sized Boscariol stood on the dining room table and captivated police detectives with the tale, shouting at one point, "They got away in the getaway car!"
"That was Mark," said Kim Little, his only sibling. "Fearless and telling his story."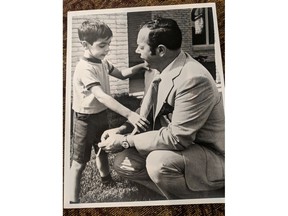 He's had his picture in the paper — and the tales of his hometown exploits — many times since.
For decades, Boscariol was a local entrepreneur, businessman and downtown champion. Over the years, his property at 255 Ouellette Ave. was home to several bars, cafés and restaurants. It's currently the site of his Downtown Pizza Company, cannabis lounge Higher Limits and tech exploration space Windsor Hackforge. He also owned Snackbar-B-Q on Chatham Street East and Good Neighbour in Old Walkerville.
Boscariol died unexpectedly on July 26 at age 51, leaving behind his wife, Daena, and their 13-year-old son Andreas, as well as many other family members in Canada, the U.S. and Italy.
Daena described Boscariol in his obituary as her beloved husband, best friend "and one true love."
Little described her brother as a big kid — inexhaustible and eager to make everyone happy. His greatest treasure was his son.
"It wasn't just a father-and-son relationship. They were like buddies," said Little. "Mark wanted to tell him everything, to share experiences with him. Andreas was the apple of his eye."
Boscariol treated Little's three sons the same way and showed constant interest in their lives. She said her brother was just as full of energy privately as he was publicly.
"He lived three lifetimes in one," said Little. "He packed every day full of everything all the time."
Growing up, her brother sought out fun through risky adventure. He would sneak out of the house, then stay out into the night knowing their father would be angry when Boscariol came home late, according to Little. He would knock on her bedroom window at 2 a.m. and ask to be let in.
"It wasn't because he was trying to get into trouble or do anything wrong," she said. "It was because he was trying to pack it all into life."
He was mischievous because he wanted to push the envelope, she added.
His father, Peter, immigrated to Windsor from Italy at age 18, poor and unable to speak English. He started a successful chrome-plating business and Boscariol idolized him for it.
"All these things Mark did, I think he did a lot of them to make my parents proud," said Little.
Peter died of cancer in 1993 and their mother Ruth died of cancer in 1996. By then, Little said, they were more than proud of their son.
If he saw us happy, then he was happy, he had done his job
Although he was known for big business ventures, Little said Boscariol did a lot of things that went relatively unnoticed.
"He would go around with pockets full of coins, and he'd run across the street to beat parking enforcement to a meter," said Little. Boscariol would often pace the sidewalk outside his business and put conversations on hold to feed parking meters before they ran out of time.
"He did it because he wanted to bring people downtown. He didn't want people to have the bad taste of having a parking ticket."
He didn't do things for accolades, according to his sister, but he loved media attention. He was glad to have a platform to tell people what they could do to help Windsor.
"Even if you had an opinion, Mark would give you his," said Little. "It's not because he thought his opinion was better than yours, but because he wanted to share with you the thing he'd just learned."
Boscariol's heated debates on and off the panel at Rose City Politics, a Windsor-Essex municipal issues podcast, sometimes rubbed guests and listeners the wrong way. Little said her brother's intentions were always altruistic.
"He only ruffled the feathers because he wanted something good to happen, and he really thought what he was presenting was a really good idea," said Little. Often, the morning after an argument, he'd take the person out for coffee to share a laugh. He didn't hold grudges.
"If he saw us happy, then he was happy, he had done his job. That was his approach to life," said Little. "He really cared about a lot of people. He cared about everybody."
Since his death, even strangers have reached out to support Boscario's family. Little said, at first, when they asked how they could help, she was at a loss. Now, she has a three-word answer:
"Be like Mark."
"We need to get involved and be a participant," she elaborated. "Feed a meter. How can you make your community better? How can we make Windsor better? Be like Mark."
In addition, Little encourages anyone who can to donate to Boscariol's favourite charity, Little Things Matter. The Downtown Windsor Community Collaborative initiative helps fund home improvement projects for low-income downtown residents.
Visitation will be at the Families First funeral home's south Windsor location at 3260 Dougall Ave. on Monday from 7 to 9 p.m. and Tuesday from 3 to 5 p.m. and 7 to 9 p.m.
Funeral services are on Wednesday at 11 a.m. at Our Lady of Mt. Carmel Church, 4401 Mount Royal Dr. A procession to Heavenly Rest Cemetery will follow.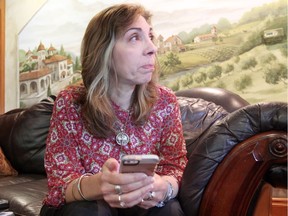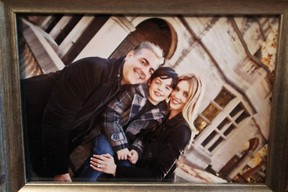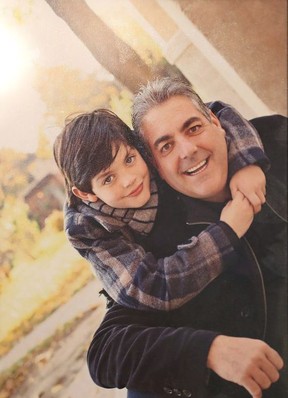 Read the original article on The Windsor Star HERE