Voters in Ward 8, the seat being vacated by Bill Marra, have a lot of candidates to choose from in what has become a very congenial race.
Anne Jarvis • Windsor Star
Oct 15, 2018
"With Bill, it was easy," a Ward 8 voter lamented.
Election after election, for six terms, the residents of this east-end ward voted for Bill Marra. He won the last election in 2014 with 77 per cent of the vote.
Now, Ward 8 is the only ward in Windsor that is certain to elect a new councillor because Marra isn't running again.
I'm not going to toe anyone's party line
But that's the only thing that's certain about Ward 8.
Eight candidates are competing to replace Marra, and depending on who you talk to, the winner could be almost any one of six candidates.
"I don't know who I'm voting for," said this resident. "I really don't. It's tough."
It could be David Sundin, a 36-year-old lawyer, or Greg Lemay, a 32-year-old paralegal who's a custodian at Catholic Central High School and owns a floor restoration business. Or it could be Gemma Grey-Hall, a 47-year-old fundraiser for the University of Windsor's Faculty of Science, or Lisa Valente, 40, who manages a private home health care company and owns a company that organizes events.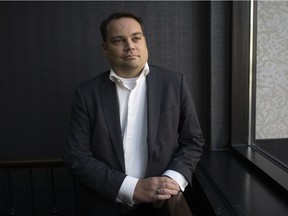 But those are only one resident's picks. Others put Patti Hayes, the 52-year-old constituency assistant to Essex MPP Taras Natyshak, in the running, too. Still others observe that Gary Kaschak, a 58-year-old security administrator at Canada Border Services Agency, has among the most signs. Even labour groups have endorsed different candidates.
Lemay, who was one of the first candidates in the city to register, was delivering literature at a church when a congregation member told him, "There are a lot of undecided people because they don't know who to vote for."
"You can't call it," he admitted. "It's kind of a wide open ball game."
Ward 8 had the third lowest voter turnout in 2014, less than 33 per cent. This race could draw people to the polls.
Knocking on doors, dropping of literature, pounding in signs, some of the candidates are practically tripping over each other. Lemay has run into at least five other candidates, some more than once, while campaigning. He was putting campaign literature in a resident's mailbox when the resident arrived home. It was Hayes. Several candidates are also attending meetings of the respected community group Friends of Fontainebleau. Several asked Marra for advice.
Sundin has been drawing attention since he filed to run.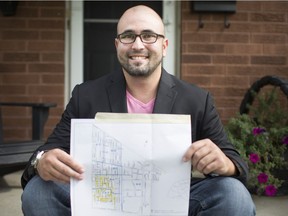 He supports a new community centre, revitalizing Tecumseh Road, better bus service, more parks and continued investment in roads, sewers and affordable housing.
But what some people are saying is, "He's the mayor's guy."
He and Mayor Drew Dilkens went to law school together and articled at the same firm. But no, the mayor didn't recruit him to shore up his vote on a divided council, Sundin said. Though Dilkens signed his nomination papers.
Like Dilkens, Sundin supports low taxes. But unlike Dilkens, Sundin would have voted against converting the commercial space in the Pelissier Street parking garage to more parking spaces.
"My firm liked having those neighbours," he said. "It kept the lights on, kept people downtown. It made the garage feel safer and warmer. Since the garage has been converted back, we see no cars ever parked there, and it has become an area for homeless people to gather and people who appear to be using drugs."
He would have voted against the mayor's $3-million Christmas lights, too.
"It ended up being a pretty big hit," he acknowledged. "But I still would have voted against it because I didn't think it was a good use of taxpayers' dollars."
And he would have voted to license rental housing.
"It's going to make sure these places are safe to live in," he said.
He and Dilkens discussed the parking garage and Christmas lights. Dilkens told Sundin why he thought he was right. Sundin told Dilkens why he thought Dilkens was wrong. They agreed to disagree. It was a "fairly intelligent and collegial discussion," Sundin said.
"I'm not going to toe anyone's party line," he said.
Still, he's got some voters thinking strategically. The voter I spoke with believes Sundin understands the issues and is focused. But, he added, "Coun. Marra, as good as he is, is on the wrong side of the vote all the time. It would be nice to have someone who gets along with the mayor. It seems to be easier to get things done."
But this voter also likes the passion and energy of Lemay, who volunteers for numerous organizations. He sees Lemay as approachable, too. And he describes Grey-Hall as a "go-getter" and likes her promise to post her voting record.
Given the competition, it's been an oddly congenial campaign. Lemay and Valente talk regularly. Some have joined for small campaign events. All the candidates socialized after the Rose City Politics debate, chatting about what's happening in the ward, the issues and how to respond to questions about the hospital.
"It's not what I expected," said Lemay.
The divided council should pay attention.
Read the article on The Windsor Star HERE